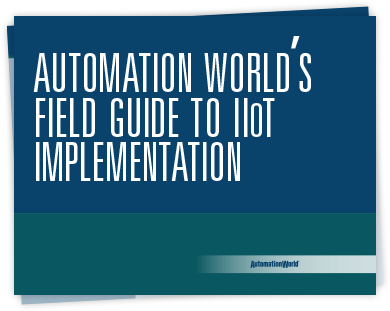 The industrial Internet of Things (IIoT) promises increased productivity, better quality products and more affordable operations. Automation World created The Field Guide to IIoT Implementation to answer your questions around IIoT and detail key benefits. Download the guide for:
Outlines for integrating IIoT
Steps for applying APIs to implement the IIoT
Factors to consider before launching an IIoT initiative
Fill out the form below to start planning today with Automation World's Field Guide to IIoT Implementation.