Global energy consumption has grown steadily over the past century and will continue to grow—by a hot 30 percent between today and 2040, according to the International Energy Agency. This explosion in energy demand is expected to greatly increase stress on the worldwide public energy generation system, which is already being required to perform in ways for which it was not designed, according to the U.S. Department of Energy (DOE). Further driving demand is the rise of the digital economy, which has pushed aside fuel-powered processes, leading to the electrification of industries.
"Factories will look to alternative energy sources and to better manage the energy they do consume," says Josh Angel, head of digital solutions and services for Siemens. "The desire for alternative energy sources is driven by the need for greater reliability as the utility infrastructure ages, fuel source costs increase, and societal and environmental pressures mount to be more eco-friendly."
Increasingly, this means using data at the plant or even the enterprise level to optimize energy consumption for both greenfield and brownfield applications. Another key trend: creating a digital twin of production equipment fueled by real-time data to have a simulated environment in which to experiment with different controls strategies for energy consumption (see "Digital Twins: A Critical Tool").
As our critical services become more digital and automated, power disruptions have potentially dire consequences. To mitigate the increased risk, manufacturers are turning to advanced technologies to plan, manage, monitor and control electricity delivery. Power generation is morphing from the traditional centralized model to distributed energy resources in which customers are both power suppliers and demand managers, according to the DOE.
At the same time, shareholders and consumers are holding companies of all sizes accountable for sustainability measures, including the reduction of carbon emissions. Though the energy efficiency of an overall plant might not be the overriding concern for manufacturers and industrial players—safety and reliability are paramount—it now rates as a top-three priority, especially as it goes along with the imperative to hold down costs.
"Sustainability is top of mind for all major manufacturers, especially in the Fortune 500, and energy is one aspect of sustainability," Angel says. If a large manufacturer can manage to reduce its energy spending by 10 percent, that could mean millions of dollars to the bottom line with a corresponding drop in carbon emissions, he adds.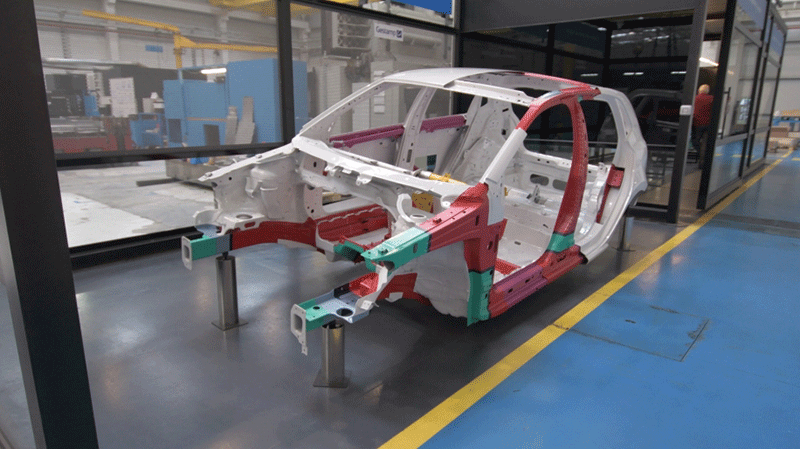 Siemens helped Gestamp, which manufactures body shells for carmakers, reduce its energy consumption by 15 percent. Source: Siemens
Distributed power generation takes hold
The shift away from wholly centralized power generation reflects new opportunities—such as including renewable energy and smart technologies—to reduce emissions and extend energy access. The traditional model of linear power generation and delivery through limited market or monopoly conditions is giving way to a more diversified, dynamic and complex system with multiple actors and many layers of energy and information.
Siemens describes this new world with the term Distributed Energy Systems (DES), which encompasses an array of generation, storage, and energy monitoring and control systems. DES can be tailored to very specific requirements and application goals, including cost reductions, energy efficiency, supply security and carbon reduction, Angel says.
DES allows manufacturers to become "prosumers," generating their own power and in some instances selling excess capacity back to the utility—a practice called net metering. Even given the relative reliability of the U.S. power grid, companies are finding it easier and cheaper to hedge their bets by generating their own power.
"We help [companies] become prosumers with on-site energy generation by installing energy-generation equipment at the point of consumption," says Lidija Sekaric, director of strategy and marketing for Siemens Distributed Energy Systems. The industrial prosumer, a term that first appeared in Europe a few years ago, is becoming a reality in North America because of the falling cost of the components and development of best practices.
"Whether we are talking about thermal energy, gas, waste power, solar energy, energy storage, such as batteries, or the controls that go with that, the cost is declining," Sekaric says. "The best practices are also becoming more cost-effective."
Given the prospects of an ever-increasing strain on the national grid and more volatile weather patterns, having a way to back up power generation is a reasonable risk mitigation strategy for organizations that are large enough to handle the complexity and cost.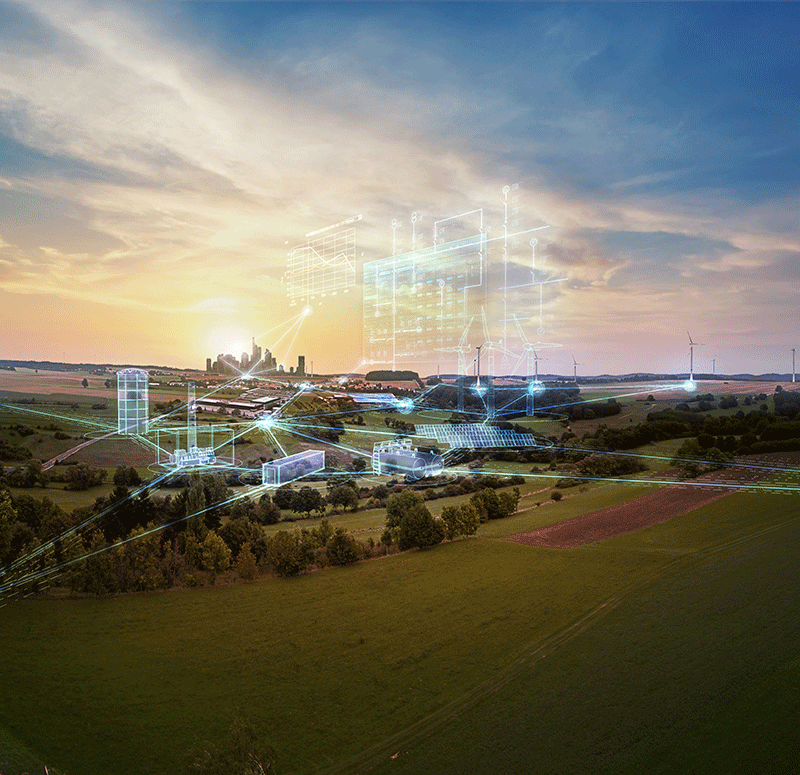 Distributed Energy Systems encompass an array of generation, storage, and energy monitoring and control systems that can be tailored to specific requirements and applications. Source: Siemens
Powering the factory of the future
Of course, becoming a power prosumer is a good option for every company. But every company that runs production facilities should meet with local utilities to model and forecast its planned energy usage and determine if the available capacity will be sufficient without getting into costly over-peak charges. "The amount of power that can be generated is constrained by the number of power plants that can be built," Angel says. "Public utilities understand they have new competitors in the marketplace in the area of generation. This is especially true for greenfield and expansion opportunities."
To operate and power the factory of the future requires synthesizing information from low-cost data points such as sensors, meters, breakers and relays with other data sources from within and outside the plant.
"Utilizing the critical data generated within a manufacturing plant ensures the facility operates at maximum performance, ensuring stability and availability of power, minimizing downtime and maximizing energy efficiency," Angel says. Siemens' offerings include energy meters, electronically operated breakers and relays, information-producing transformers, standalone sensors and other devices that communicate to a factory's key systems, including supervisory control and data acquisition (SCADA) systems, energy power monitoring (EPM) systems, building management systems (BMSs) and Industrial Internet of Things (IIoT) platforms.
Siemens' MindSphere is a cloud-based, open IoT operating system that connects products, plants, systems and machines, overlaid with advanced analytical tools. From the electrical infrastructure perspective, MindSphere provides historical and future energy-related modeling of the manufacturing facility's power operation and gives guidance on how the power should be proactively managed and maintained. Users can leverage this feedback for future design requirements specific to electrical infrastructure upgrades, expansions and greenfield builds.
Slashing energy costs and carbon emissions
Siemens recently helped Spanish automotive supplier Gestamp reduce its energy consumption by 15 percent by implementing MindSphere. Gestamp has more than 100 production plants where it makes auto body parts, chassis and precut car parts from metal and steel for all major car manufacturers.
Gestamp was able to identify improvement areas and implement energy efficiency measures that led to a total savings of 50 GWh of energy in 2016. With newly networked production plants, the savings in 2017 grew by another 55 GWh. Gestamp expects its investment to pay for itself within three years.
Thanks to its reduced energy consumption, the company has been able to decrease its CO₂ emissions by 15 percent. In 2016, Gestamp emitted 14,000 tons fewer CO₂ emissions than the previous year. In 2017, the reduction increased to 16,000 tons.
Gestamp's cloud-based, Big Data approach to energy is part of a larger initiative to create more efficient manufacturing plants—or smart factories—using Industry 4.0 technologies, including machine learning, cloud computing, IoT and Big Data analytics.
Companies in this article